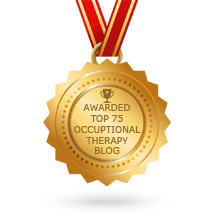 What we offer:
A Facebook community that is available to any OT practitioner who wants to participate.
Individual Consultation to:
Provide personalized and goal-focused assistance
Help you assess where you are in your OT career path
Plan ways to amp up your current practice
Help you to plan a career path that is satisfying and sustaining
Not sure if individual consultation is right for you? Use our rubric to help you decide.
Authentic OT Entrepreneurs"   Click Here  to visit the site
Connect with others who share your goals and values as an OT practitioner
Generate ideas and energy for building independent, authentic OT practices
Answer general questions about independent OT practice
NEW: "Authentic OT Educators"    Click Here to visit the site
An on-line membership community of practice for occupational therapy faculty to connect with one another in a supportive, informative forum
Receive stimulating articles and ideas tailored to teaching OT and OTA students
Share stories and ideas with others who share and understand your interests and challenges
Locate colleagues near you to meet up and share resources with
Connect with others who teach similar courses and who love to "talk shop"
Picture Card Sort Interview
The PiCSI© provides a whole new assessment experience, one that is absolutely client-centered and adds unique and critical information to the OT evaluation.
OT Service Menu
The OT Service Menu is a communication tool to use when initiating services with youth and adults who want to achieve their transition goals for fulfilling lifestyles.
Pre-Recorded Webinars
Learn about OT private practice
Deepen and update your clinical reasoning skills relative to specific theoretical frames of reference